San Antonio Personal Injury Attorney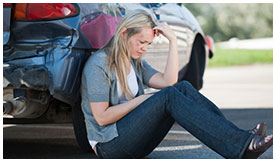 A serious or catastrophic personal injury creates great challenges for accident victims and their families. Concern for the injured person can overwhelm a family in the beginning. Then come medical bills — and later, adjustment to life after trauma or fatality. When a spinal cord injury or a brain injury makes an accident victim dependent on others for personal care, the strain on an entire family can seem unbearable. In the case of a fatality, often a wife or husband, children and/or parents face great loss.
Money cannot bring back life as it was before a car accident, truck accident, premises liability accident or workplace accident. However, it can allow an injured person to live with dignity and it can allow a family to return to a more normal routine. A successful injury claim or lawsuit or a wrongful death claim can bring the resources necessary to cover:
Medical bills
Therapy
Rehabilitation
Lost wage replacement
Acknowledgment of pain and suffering
A Personal Injury Law Firm Serving Texas Accident Victims And Their Families
The Bates Law Firm is a valuable ally for injured people and their families throughout South Texas. The law firm focuses largely on people injured in connection with the gas and oil industry in the Eagle Ford Shale region. Learn how our law firm can develop a strategy which may result in fair settlement after a serious or catastrophic accidental injury. Upon review of your case, we may determine that you have a viable premises liability or products liability claim.
Contact A San Antonio Personal Injury Lawyer
Attorney Harry S. Bates represents those seriously injured and families of those wrongfully killed in accidents caused by the negligence of others. Please call us at 210-226-3777, toll free at 877-716-3777 or fill out our online contact form to set up a free initial consultation and case evaluation. Get to know us at our offices at 630 Broadway, San Antonio, TX 78215. You need to be comfortable with your law firm because the rest of your life may depend on the outcome of your case. Se habla español.