Insurance Claims & Coverage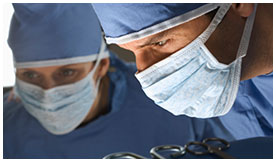 You maintain insurance policies so that you have peace of mind-so that you know you have protection from the unexpected. But unfortunately, the insurance companies themselves can often be unpredictable. All too often, individuals pay thousands of dollars in premiums over many years only for their insurance company to deny benefits on a technicality. At The Bates Law Firm, we use our experience to hold insurance companies accountable to their policyholders and other individuals entitled to benefits. With over 25 years of experience in the practice of law, San Antonio attorney Harry Bates fights for his clients every step of the way.
You have rights against your insurance company
Insurance contracts can be exceedingly complex and difficult to read. Few policyholders fully understand the terms of their policies. Many are horrified to learn how much discretion insurance companies have to deny claims for a variety of reasons. Insurance contracts use vague and uncertain language for this very reason.
However, you do have recourse. To protect policyholders from abuse, the law implies a duty of good faith upon insurers. Even if the insurance contract grants your insurer discretion to grant or deny claims under certain circumstances, the law requires the insurance company to exercise that discretion in good faith. This means considering arguments for both approval and denial of benefits, honestly and uniformly applying established guidelines, and never denying discretionary benefits without first giving meaningful consideration to the claim.
When an insurance company fails to exercise its discretion in good faith, its offended policyholder may have a Texas insurance bad faith claim. A lawyer at The Bates Law Firm can analyze the particulars of your case to see if your insurance carrier or an insurance carrier that otherwise owes you benefits has violated your contractual rights. We can then aggressively negotiate with the insurance company to ensure you receive the benefits to which you are entitled.
Contact an experienced insurance attorney today
If an insurance company denied your claim for benefits or if you have questions about your rights under an insurance contract, contact The Bates Law Firm today. Harry Bates has settled cases and obtained verdicts on behalf of clients and has over 25 years of experience in the practice of law. He offers free initial consultations and is available for emergencies 24 hours a day, seven days a week. Call his office at 210-226-3777, toll free at 877-716-3777, or contact us online.