Nursing Home & Neglect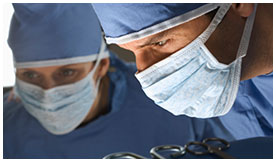 Our elders have seen and experienced a great deal in their lives and they deserve our love and respect. Unfortunately, as strength and clarity decline with old age, it may become necessary to seek professional care for your elder relative. We trust these professionals and facilities to be competent, compassionate, and to do what they can to maintain high quality of life for the people in their care. In most cases, these deeply dedicated professionals do just that.
Unfortunately there are exceptions. Nursing home neglect is a disturbing trend. The National Center on Elder Abuse (NCEA) estimates that 10 percent of individuals over age 65 have experienced some form of abuse or neglect. And such instances of abuse often go unreported as so many of the victims have difficulty communicating. If you suspect a loved one is the victim of elder abuse, it is important not to dismiss these suspicions as mere paranoia. Ask questions. Talk to your loved one, caretakers, and staff. And if you are still concerned about the possibility of abuse or neglect, remove your loved one to safety and contact a San Antonio nursing home abuse and neglect attorney at The Bates Law Firm. Our staff can help gather the evidence to substantiate a medical malpractice claim and seek just compensation on behalf of your loved one.
Staying alert for nursing home abuse
It is truly unfortunate that victims of abuse are most often those who cannot speak for themselves. This is especially true of the elderly, who may see their repeated complaints of abuse go unheeded. It can be easy to dismiss these allegations. But if you have a loved who receives home care or resides in a nursing home, it is absolutely vital to remain vigilant for signs of abuse or neglect. Unexplained bruises or wounds, dehydration, bedsores, malnutrition, and poor hygiene can all be latent signs of abuse or neglect. While it is important not to jump to conclusions, it is just as important not to dismiss these signs out of hand.
An experienced nursing home abuse lawyer you can trust
If you suspect a loved one is the victim of nursing home or caretaker abuse or neglect, contact the Bates Law Firm today. San Antonio nursing home abuse and neglect lawyer Harry Bates has been seccessful in settling cases and obtaing verdicts on behalf of clients and has over 25 years of experience in the practice of law. He offers free initial consultations and is available for emergencies 24 hours a day, seven days a week. Call his office at 210-226-3777, toll free at 877-716-3777, or contact us online.