Chemical Exposure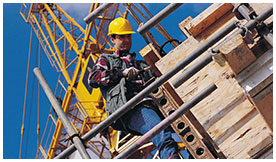 Exposure to certain chemicals or other substances can affect the body in a variety of ways. These effects may not become apparent for months or years after the exposure, but the ultimate consequences can be extremely debilitating. Prolonged chemical exposure may cause various cancers, respiratory ailments, and disorders of the nervous system.
Proving this type of injury can be a deeply technical process, and not every lawyer possesses the required knowledge and skills. However, Harry Bates has the experience necessary to effectively pursue these complex claims. At The Bates Law Firm, we use our extensive knowledge to aggressively represent victims of chemical exposure, including coal dust and tar pitch, asbestos and other silica, molds, benzene, and more.
Experience matters in complex chemical exposure litigation
Handling scientifically complex cases requires special skills that not all attorneys possess. But knowledgeable Texas chemical exposure lawyers can put their wealth of experience to work for you. At The Bates Law Firm, our familiarity with chemical exposure cases enabled us to cultivate relationships with well-regarded and highly qualified experts in fields such as chemistry, medicine, and engineering. In cases of chemical exposure, these individuals are often the linchpin of a successful case.
Experienced attorneys understand the medical and scientific complexities of chemical exposure cases. The Bates Law Firm has experience working with the various types of experts necessary in these types of cases and knows how to best utilize their testimony to prove your claim.
Do not wait to speak to a lawyer
You may be surprised how quickly medical bills can accumulate, especially following a severe illness. If you have been diagnosed with a serious medical condition and chemical exposure could be to blame, you simply cannot delay in consulting a lawyer. Strict time limits may apply to your claim and evidence of your exposure may become more difficult to find as time passes. However, promptly consulting an attorney at The Bates Law Firm is the first step to protecting your rights and receiving compensation for your illness and the hardships that come with it.
For more information, please call us
In order to ensure you and your family have the opportunity to receive compensation for the potentially life threatening effects of chemical exposure, contact a San Antonio injury lawyer at The Bates Law Firm as soon as possible. Call us at 210-226-3777, toll free at 877-716-3777, or contact us online.