Defective Machinery & Power Tools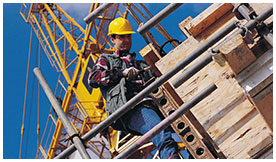 Devoted to helping you obtain the compensation you need for serious injuries
Construction equipment, industrial machinery, power tools, household products and other types of machinery and tools make our jobs and our lives easier. Many of these tools and machinery are dangerous, but you can usually minimize the dangers by following safety precautions. However, when these products are defectively designed, poorly manufactured or provided with inadequate warnings and instructions, they can cause severe and sometimes fatal injuries.
At The Bates Law Firm in San Antonio, our staff and attorney have years of experience representing people who are injured or have lost a loved one because of defective machinery and tools. With our skills and our commitment to personalized, attentive service, we've helped many accident victims recover the compensation they need through successful verdicts and settlements.
Types of defective machinery, equipment and power tools
With more than 25 years of experience, our preeminent San Antonio lawyer helps victims recover compensation for all types of injuries, including head trauma, explosion injuries, burns and amputation injuries. We offer representation for injuries and wrongful death caused by a broad range of defective products:
Household tools such as appliances, furnaces, water heaters, lawnmowers and landscape equipment
Construction equipment such as trucks, bulldozers, forklifts, cranes, power saws and nail guns, power tools, scaffolding and ladders
Industrial machinery such as forklifts, drill presses, compressors, hydraulic equipment or tools, pallet jacks, pipe fittings and work platforms
Expert in defective machinery and tools
As a certified personal injury specialist by The Texas Board of Legal Specialization, Harry Bates has significant expertise in recovering compensation for people who are injured by all types of defective machinery and power tools. Using his knowledge and experience, our firm collaborates with scientific experts and accident reconstruction professionals to analyze the facts surrounding the injury, including the defects and unreasonable dangers of the machinery and tools, and to present a straightforward and appealing argument in insurance settlement negotiations or in court. Once we understand the facts, we explain your options, listen to your concerns, answer all your questions and help you determine the best course of action for seeking fair and reasonable compensation.
Contact a compassionate personal injury expert with the skills you need today
If defective machinery at home or at work injured you or killed a loved one, the experienced and personable staff at The Bates Law Firm works hard to help you get the compensation you deserve. Contact our Texas injury attorney online or call us at 210-226-3777, toll free at 877-716-3777 for a free initial consultation.