San Antonio OSHA Violations Attorney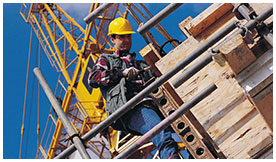 While OSHA mobilizes their staff quickly to investigate a workplace injury or death, the government entity also shows up at businesses randomly and without notice. Reports of potential violations have come to their attention from various sources. Some inspections result in citations and fines. However, those decisions are not final, and business owners have the right to legal protection.
Protecting Businesses' Bottom Lines Following OSHA Investigations And Findings
At The Bates Law Firm, our skilled and experienced attorney aggressively defend our clients against a powerful government entity. We are proactive in responding to OSHA findings and pursue the best outcome by preventing, mitigating or eliminating citations.
Many OSHA violations cases have involved alleged failures to:
Document work-related injuries and illnesses
Provide safety equipment to protect workers from injury or death
Adhere to OSHA requirements
Correct issues identified by an OSHA investigator in a mandated time frame
OSHA often asserts their rights to conduct inspections without warning. Businesses can also assert their rights to legal counsel to protect themselves from citations. Fines can negatively impact the bottom line of any business, especially when OSHA is claiming repeat violations. However, abatement efforts to timely correct the issues can be even more costly.
Contact A San Antonio OSHA Violations Lawyer
The Bates Law Firm represents those seriously injured and families of those wrongfully killed in big-rig accidents. Please call us at 210-226-3777, toll free at 877-716-3777 or fill out our online contact form to set up a free initial consultation and case evaluation. Get to know us at our offices in San Antonio. Se habla español.